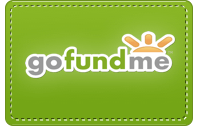 Right now AnimeCon.org/Chrono LC CEO Ryan Kopf (who runs Anime Midwest, Animinneapolis, Meta Con, Con Alt Delete, Yoi Con, and several other events) is suing me in the state of Illinois over articles I wrote about him on my geek news site
Nerd & Tie
. Please consider contributing to
my legal fund
so I can continue to fight this case.
So long time readers of this site know that I used to write a lot of articles on Witchcraft and Wicca. As I've split off content production on to different sites though, that's kind of the one thing that hasn't been brought along. Something personal? It's here. Something nerdy?

Nerd & Tie

gets it. Have a fun convention story? I incorporate it into

UnCONventional

. But my witchcraft stuff? Uh... maybe my

Tumblr

gets it?

Well not so much anymore.

On Saturday, which is also Mabon, the first episode of

Bullshit-Free Witchcraft

launches. It'll be a monthly show, but I'm going to be releasing the first three episodes weekly right away... with the fourth coming out a few weeks after (near Samhain). The show is my occasionally snarky (but still serious) take on the modern Witchcraft movement, and I think anyone interested in Witchcraft will enjoy it.

Probably. So, y'know, consider looking at it.

(View Comments)
Read Trae's Blog
|
Follow Trae on Twitter
Note: While it's true that many things are based on actual events, the characters contained within this strip are not meant to be direct analogs for actual people. They are not based off of people living, dead, or undead and any resemblance is coincidental. Nor are they based off of Ferrets.

Because that would be weird.