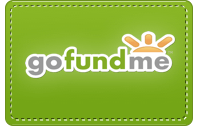 Right now AnimeCon.org/Chrono LC CEO Ryan Kopf (who runs Anime Midwest, Animinneapolis, Meta Con, Con Alt Delete, Yoi Con, and several other events) is suing me in the state of Illinois over articles I wrote about him on my geek news site
Nerd & Tie
. Please consider contributing to
my legal fund
so I can continue to fight this case.
Archive for 'An Unagi Delayed'
9 items.
Just a reminder that during the month of November, UnCONventional runs five days a week (Monday through Friday). Like Chapter 2's "I Hate November," Chapter 5's "You Can't Go Home Again" will be a serious story without punchlines. If you don't like serious, don't worry — convention jokes return in December.