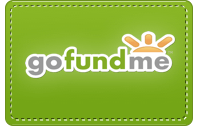 Right now AnimeCon.org/Chrono LC CEO Ryan Kopf (who runs Anime Midwest, Animinneapolis, Meta Con, Con Alt Delete, Yoi Con, and several other events) is suing me in the state of Illinois over articles I wrote about him on my geek news site
Nerd & Tie
. Please consider contributing to
my legal fund
so I can continue to fight this case.
Posts Tagged 'marcus'
36 items.
Thank you all for reading Chapter Three of UnCONventional! Time to go back to Tuesday/Thursday updates, and Chapter Four starts December 4th.
For the record, I think Alessandro Juliani is great. His performance on Battlestar Galactica was phenomenal.