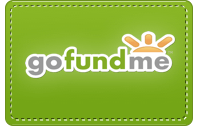 Right now AnimeCon.org/Chrono LC CEO Ryan Kopf (who runs Anime Midwest, Animinneapolis, Meta Con, Con Alt Delete, Yoi Con, and several other events) is suing me in the state of Illinois over articles I wrote about him on my geek news site
Nerd & Tie
. Please consider contributing to
my legal fund
so I can continue to fight this case.



One of the biggest challenges in moving was relocating my workspace. I spend a lot of time in my home office, since I work from home for the "corporate America job I'll never mention on my website," use this as my recording studio, produce

all my comics

from here, and do all of my

Nerd & Tie

stuff. It's been a while since I shared the evolution of what I refer to as my "cyberpunk" desk, so I thought I'd update you with the current iteration.

The first three photos are from 2010, 2012, and 2014 respectively, but it was a lot more complex before we left Lafayette. The "day job" system went from one to three screens recently though, so I had to scramble a bit for space. There are three main computers here, the company owned Windows 7 system, my main system (a five year old MacBook Pro), and my Linux machine. There's also a Windows 95 laptop running the clock, a Kindle Fire for streaming media while I work, and the Commodore monitor can be switched between multiple devices (including a 3DO and TV tuner). That's not to mention my iPad, the

other

Kindle Fire (which I use for reading), or the recording equipment.

And the mini fridge is full of Diet Coke.

I used to joke about having a "cyberpunk" desk when I only had three screens going, but that just seems so quaint nowadays. I used to say I'd never have enough screens -- but guess what? I kind of think I do now.

(View Comments)
Read Trae's Blog
|
Follow Trae on Twitter
Note: While it's true that many things are based on actual events, the characters contained within this strip are not meant to be direct analogs for actual people. They are not based off of people living, dead, or undead and any resemblance is coincidental. Nor are they based off of Ferrets.

Because that would be weird.