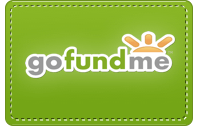 Right now AnimeCon.org/Chrono LC CEO Ryan Kopf (who runs Anime Midwest, Animinneapolis, Meta Con, Con Alt Delete, Yoi Con, and several other events) is suing me in the state of Illinois over articles I wrote about him on my geek news site
Nerd & Tie
. Please consider contributing to
my legal fund
so I can continue to fight this case.
So exactly one week from now, the

Nerd & Tie Expo

will open its metaphorical doors to the public. We've been working hard towards this for the last year, and the fact that it's almost here... it's just kind of amazing.

Well, that

and

stressful as hell.

There's so many unknowns when you're starting a new con, and so much is on the line. Now, I'm 100% sure that the attendees of the Nerd & Tie Expo will have a good time, and that it'll be a pretty great con for everyone there... but other than that? Who knows. There's so much that can go wrong, and so much that can go right -- and you can't know how things will go until you get there.

And unknown variables always stress me out. Welcome to living with Anxiety.

I

am

excited though. We've got some great guests, some great events, and the team we've assembled over the last year are all really great people. I'm proud to work with them and call them my friends.

Putting on a convention is hard and a lot of work, but these events are important. Anyone who knows me well understands that I firmly believe that conventions are a vital part of creating

real

communities and are the foundation of maintaining a true geek subculture.

Twenty years ago a lot of us met in person at fanclubs, which made building real world communities a simple extension of fandom. And while college clubs still exist, these days a lot of that activity has shifted online instead. Online communities are

great

, don't get me wrong, but they lack

personal interaction

. The modern version of the convention lets us build that though -- and maintains those real world bonds that the geek subculture needs to survive.

Sorry... started getting a little preachy there for a minute.

So anywho, yeah -- Nerd & Tie Expo. In one week. Holy crap, this is happening.

(View Comments)
Read Trae's Blog
|
Follow Trae on Twitter
Note: While it's true that many things are based on actual events, the characters contained within this strip are not meant to be direct analogs for actual people. They are not based off of people living, dead, or undead and any resemblance is coincidental. Nor are they based off of Ferrets.

Because that would be weird.